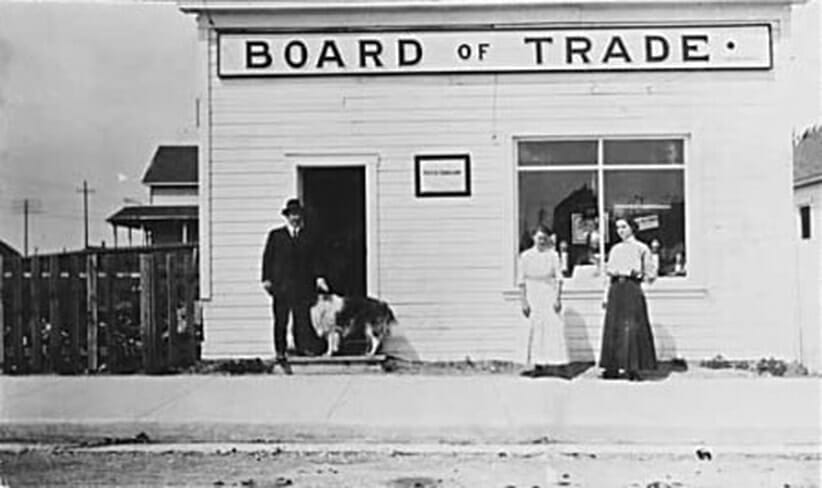 Delta Chamber History starts here. Since 1910, our organization has been the voice of business in Delta, British Columbia, Canada. Our vision is simple ... "strengthening commerce and industry because Delta matters."
If your business is in Delta, you need to be a member of the Delta Chamber of Commerce. If you are a Chamber member, drop in and tell us about your business and your plans so we can help you connect with new customers, suppliers, opportunities and each of our communities.
The Delta Chamber of Commerce is a federally-registered, non-profit corporation of businesses and community organizations. It was originally established as the Delta Board of Trade on March 26, 1910 and, in 1961, changed its name to the Delta Chamber of Commerce. The Chamber is governed by the Board of Trade Act administered by Industry Canada.
It serves as the only Chamber of Commerce in the City of Delta, British Columbia, Canada to create and maintain a prosperous environment for business, industry and commerce in our community, province and country.
Past Presidents and Chairs | Delta Chamber History
1910 - W.J. Lanning
1911 - Alex Davie
1912 - R.E. Kittson
1913 - D.A. McKee
1914 - W.A. Kirkland
1915 - D.B. Grant
1916 - S.W. Fisher
1917 - R.A. Coleman
1918 to 1920 - Dr. A.A. King
1921 - Q.A. Murphy
1922 - W.H. Wilson
1923 - Alex Davie
1924 to 1925 - W. Staples
1926 - C.H. Trim
1927 - A.T. Fawcett
1928 - J.L. Guichon
1929 - A. Mitchell
1930 to 1931 - W.C. McKnight
1932 - J.A. Mathews
1933 to 1935 - W.F. Granger
1936 - E.T. Calvert
1937 - George Wallace
1938 - R.L. Fisher
1939 - Dr. I.C. Grimson
1940 to 1943 - Roy Davis​
1944 - E.C. Miller
1945 - George North
1946 to 1947 - Oliver Murphy
1948 - Norm Napier
1949 - Art Swenson
1950 - Edgar Dunning
1951 - Rolly Oliver
1952 - Steve Riddell
1953 - Herb Ivens
1954 to 1955 - Clarence Taylor
1956 to 1957 - Norm Bishop
1958 to 1959 - Roy Davis
1960 & 1962 - Lawrence Goodwin
1963 to 1964 - Ernest Burnett
1965 to 1966 - A.W. Mitchell
1967 - Al Epp
1968 - Roy Davis
1969 to 1970 - Norm McEvoy
1971 - Ernie Bexley
1972 to 1973 - A.W. Mitchell
1974 - John R. Morrison
1975 to 1977 - John Friesen
1978 to 1979 - Len Haier
1980 to 1981 - John L. Savage
1982 to 1983 - Howard McCarthy
1984 - Blair Ledingham​
1985 - Leslie Abramson
1986 to 1987 - Ron Stewart
1988 - Glen Buckley
1989 - Michael Owen
1990 to 1991 - Barbara McCurdy
1992 - Dennis McJunkin
1993 - John Thomas
1994 - Don Souch
1995 - K. Arthur-Leung
1996 - Dale Stevenson
1997 - Phil Hooper
1998 - Bob Ferguson
1999 - Peter Sziklai
2000 - Archie Novakowski
2001 - John Appleby
2002 - Gerald Beltgens
2003 - Lowell Breckon
2004 to 2005 - Alex Copeland
2006 to 2007 - Maria DeVries
2008 to 2009 - Greg Muirhead
2010 - John Appleby
2011 - Ian Tait
2012 - Kelly Guichon
2013 to 2014 - Orville Nickel
2015 to 2016 - Dave Hamilton
2016 to 2018 - Les Voros
2019 to 2021 - Yvonne Anderson
2022 to Present - Rosanne Horner