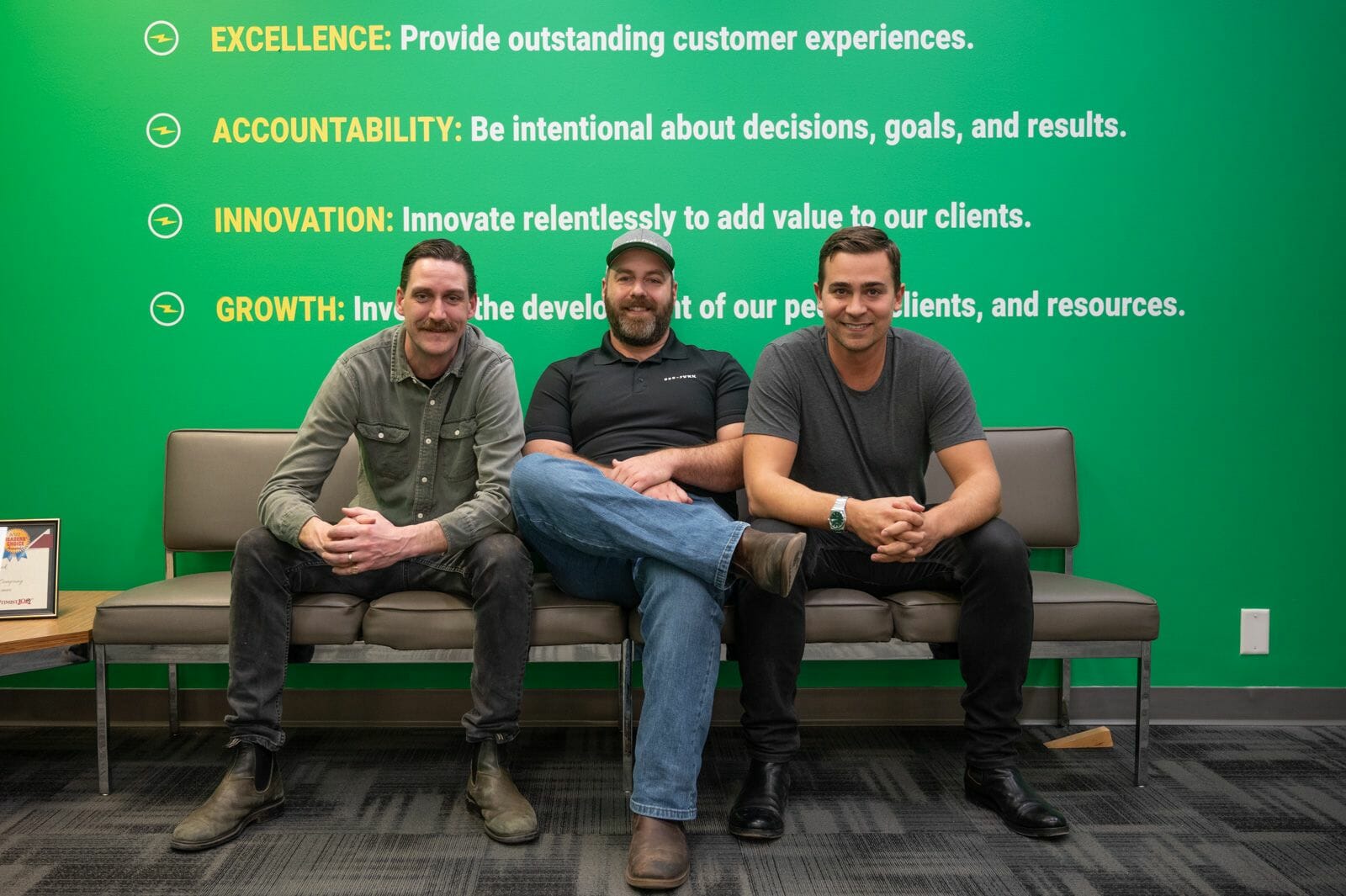 "Growing up in Tsawwassen, Delta has always had a special place in my heart. I get excited every time I see a job in the schedule where we're servicing a resident or business in Delta. As we continue to expand our business in new markets, we'll always call Delta home." ~Barry Hartman 
Barry Hartman hates waste and through that passion and dedication, his company 505-Junk has grown to become a leader in the commercial and residential waste disposal industry. 
Recently, two of our team members had the opportunity to meet with Barry and learn more about 505-Junk and all the important things they are doing for recycling in Delta, and beyond, for a greener future. 505-Junk has been a member of the Delta Chamber of Commerce since 2013, and through the leadership of Hartman and his business partners, Scott Foran and Alex Elsey, they have been making waste removal and recycling in British Columbia accessible, fair, and sustainable for all. 
505-Junk was founded to bring professionalism and fairness to the waste removal industry and has turned its attention to filling a gap in the recycling market. Their focus is to divert any possibly resources from ending up in the landfill and instead, send them to Canadian recycling businesses.  
The recycling community then helps bring a second life to our finite resources, and one of 505-Junk's partners, and fellow Delta Chamber member, Canadian Mattress Recycling is doing just that. Canadian Mattress Recycling is an award-winning mattress recycler that services couches and mattresses, turning them into renewable materials. Many people may not know, but these items are recyclable, even though many couches often end up in landfills. This partnership has helped both companies grow and has had a positive impact on the environment.
505- Junk prides themselves on having a transparent business model that has brought consistency to the waste removal industry. One innovative feature is the "fair's-fair" pay by weight pricing model that is run by built in scales on their trucks, allowing customers to be quoted and charged on the spot accurately, avoiding estimates and over or under charging. 
When our team asked where the future lies for 505-Junk, Hartman is already thinking about untapped industries. He believes there is a gap in recycling for textiles. This industry has been known to produce a great deal of waste at unparalleled proportions. The textile industry lacks a liaison to properly transport the discarded garments to the companies that will recycle them and right now, because of the fast pace of the fashion industry. Overproduction of clothing means many garments are ending up directly in landfill and become waste here in Canada and overseas.  
"We don't need more waste" explained Hartman, "there [are] plenty of garments going directly to landfills in perfectly good condition", and for Metro Vancouver, with the Vancouver Landfill closing in 2037, the issue is ever present. 
On the brighter side, 505-Junk has taken on an initiative with the Salvation Army to help make an impact on garment waste. Re-using is also recycling, and with 505-Junk picking up donations directly from homes, they can reach donations centres of the Salvation Army and then to their customers hands for re-use faster than before. Additionally, Hartman noted that every single item in his offices, aside from the computers, has been re-purposed, re-used, or recycled, from online sites and used markets.  
It is a hope of Hartman to see a future without waste and he left our team with a gem of an idea for high schools in Delta. He hopes to see free used clothing pickups and a designated day for donations and collection right from community high schools, homes, and community centres. 
Thanks to 505-Junk, and the innovation of its founders, recycling has an optimistic future; here in Delta, and beyond. We cannot wait to watch 505-Junk continue to revolutionize the world of recycling! 
----------------
This blog post was written by Sophie Gower during their summer internship here at the Delta Chamber of Commerce this year. Thank you, Sophie!
The Delta Chamber of Commerce is a member-based organization of business and professional people in the federal electoral district of Delta (City of Delta and Tsawwassen First Nation) which has served to promote its members' collective commercial interests since 1910. As The Voice of Business in Delta, the Chamber works as a trusted convener and connector to build a thriving local economy through fostering economic development and influencing public policy at all levels of government - all to ensure healthy and prosperous businesses and communities.