One of our primary advocacy goals at this time is to train, resource and equip our membership and the wider Delta business community to respond to the COVID-19 pandemic.
You can stay up to date on health information, guidance, and Public Health Orders by regularly these checking websites:
Locally, you can stay up-to-date with news from the City of Delta, and participate with the Delta Chamber of Commerce and our fellow Community Resiliency & Economic Recovery Support Team (CRERST) members through our joint initiative: We Love Delta. Be sure to check it out and submit your Delta business to be featured - let's highlight the innovation and resilience of the business community here in our community!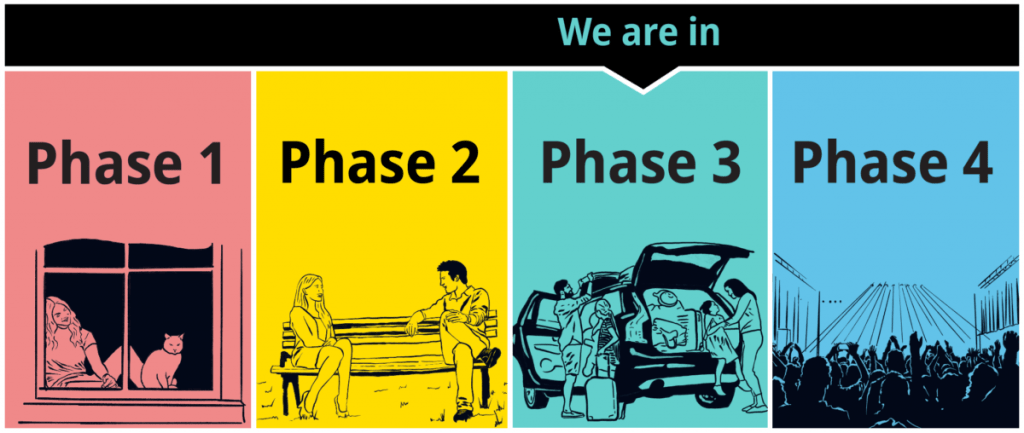 BC is currently in Phase 3 of a 4-phase BC Restart Plan. Many businesses and organizations, which were either ordered to close (or which did so due to an abundance of caution) are now permitted to re-open but are required to develop a COVID-19 Safety Plan that outlines the policies, guidelines, and procedures put in place to reduce the transmission of COVID-19.
For more detailed information on re-opening your businesses or how to navigate operating during COVID-19, or for details on the financial supports available for businesses and their employees, see below.
Province of BC's Restart Plan
The Government of B.C. has released its planned series of steps to keep transmission of COVID-19 low as we gradually re-open sectors of our economy and society, and move towards a "new normal."
NEW (01/27) The BC Government recently released a helpful Supports for Businesses guide, which is easy to navigate and includes both federal and provincial programs.
Financial Programs Available to Support Businesses & Their Workers