The Delta Chamber of Commerce was proud to host our 71st Annual Hats Off to Excellence Awards Gala, presented by the Port of Vancouver, which has been celebrating the best of Delta since 1951. Long considered to be the premiere business event of the year, the Hats Off to Excellence Awards Gala is a high-profile, prestigious event for Delta businesses and individuals.
This year, the event was held in the Tsawwassen Springs Ballroom with gorgeous views over the farmland to the North Shore Mountains. We celebrated the Finalists in the following award categories: Rising Star Award, Community Impact, Small Business, Medium Business, Large Business & Citizen of the Year. We look forward to celebrating with you next year!
The Business of the year 2022 goes to Evolution Group of Companies
Congratulations!
Evolution Group of Companies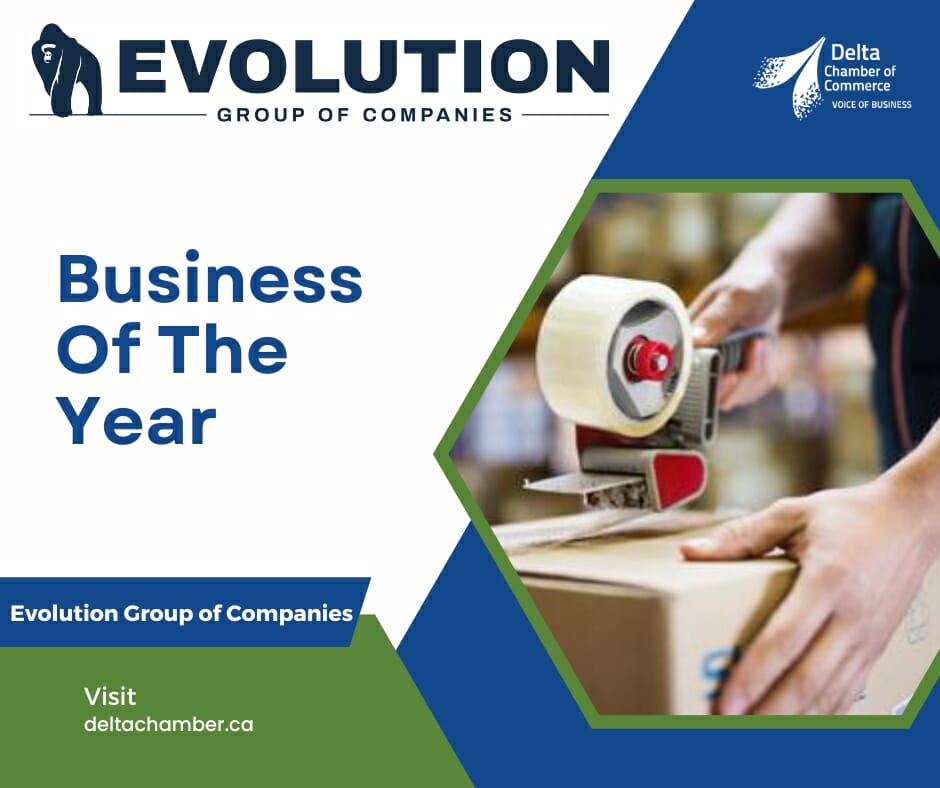 Established in 2010, Evolution Group has grown to include five distinct operating entities that effectively allow international business to operate in Canada and the US with turn key order fulfillment solutions. Their focus on efficiencies, solutions, and technologies sets us apart. They offer third party order fulfillment, customer service and business solutions, courier, and software services for customers around the world. Their diverse clientele range from fashion, apparel, cosmetic and jewelry brands to electronics, travel, athletic, lifestyle, and even healthcare clients.