Farming is one of the cornerstone industries of our community here in Delta. Situated between the residential neighbourhoods of Ladner, Tsawwassen and North Delta lies some of the most important and productive agricultural land in British Columbia.
Delta has a longstanding, multigenerational farming community, with almost all Delta farms being family owned and operated. Agriculture is also a significant contributor to Delta's economy, with total gross farm receipts of nearly $300 million in 2015.
As of 2016, Delta was home to 23% of Metro Vancouver's agricultural land base. Almost 80% of cereal crops, 62% of vegetables, and 22% of forage crops grown in Metro Vancouver are grown in Delta.
Delta Farms Food Security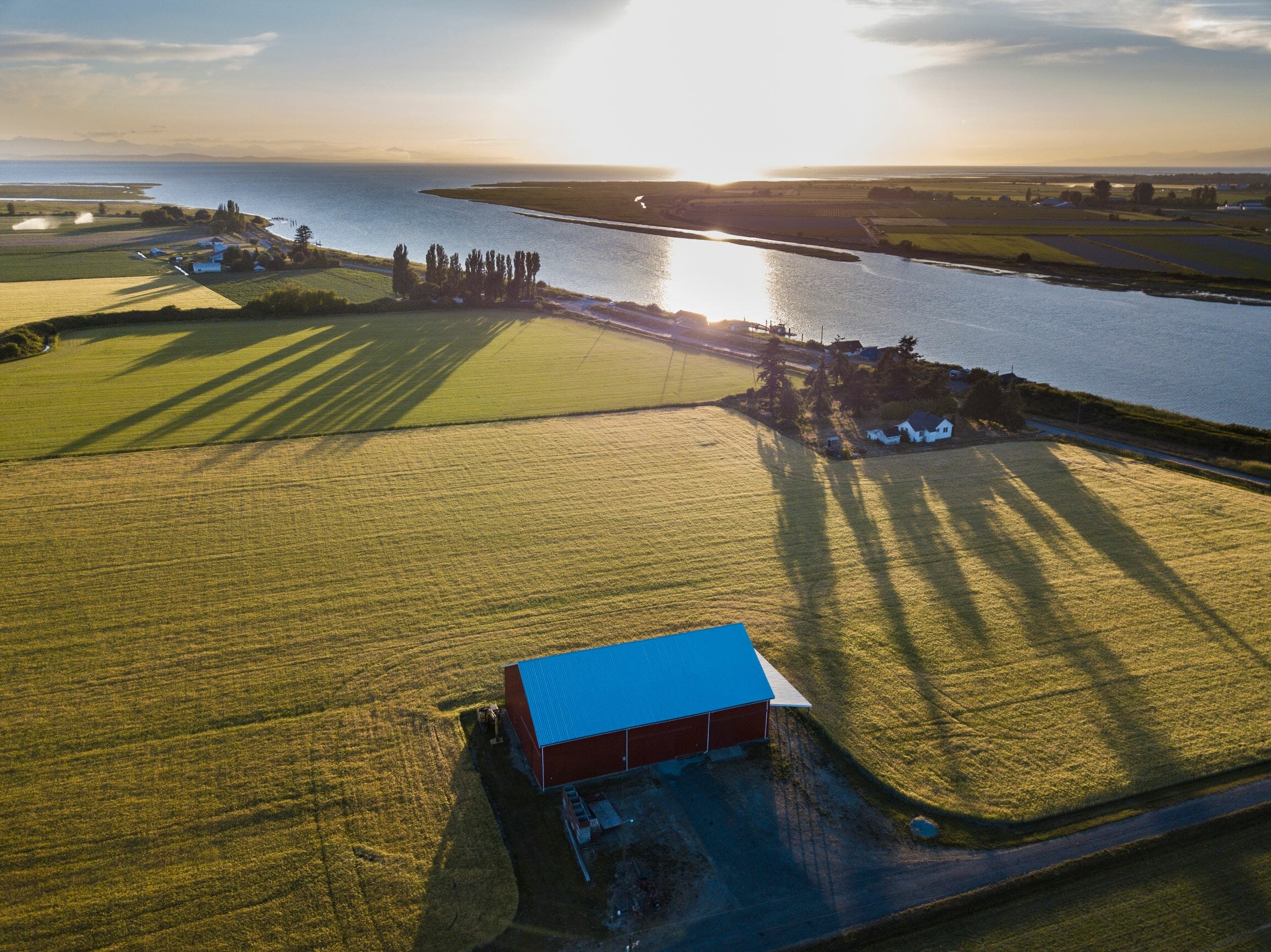 Food security is a significant question being tackled by many, from a global level right down to a local one. Physical access to fresh, healthy food choices is a fantastic benefit we have here in Delta. Many communities across North America live in "food deserts" which perpetuate systemic inequities. In Delta, we have the privilege of living within minutes from the farms where our food is grown and the manufacturing facilities where it is washed, packaged, frozen, juiced, prepared, and otherwise readied for distribution across Delta, the Lower Mainland, and to communities across Canada and beyond!
Through localizing the food economy via soil-based farming - and with access to greenhouse growing and other innovative agritech options during our winters – Deltans have the unique opportunity that, unfortunately, many others don't, and with this privilege comes the responsibility for us to learn about what agriculture means to our community and to help others learn about it as well.
Importance of our Farmers
As we welcome new residents, workers, businesses, and visitors into our community, the Delta Chamber of Commerce wants to reiterate the importance of respecting our farmers. This includes remembering that farm vehicles have the right-of-way on roads and dikes; not trespassing, littering, or allowing pets to enter private farmlands; and understanding that the process of farming can include noise, smell, and dust.
Sometimes the weather doesn't cooperate with farmers, and they have to compress their planting and/or harvesting seasons into short time frames. Let's remember to be understanding of those challenges when they can be temporarily inconvenient for us.
This weekend as many gather together with family, friends, and loved ones to express their gratitude, we are grateful to live, work, and play in a community where we can watch our food grow – from the day the fields are tilled, and seeds are planted to the moment we enjoy a fantastic harvest at the dinner table!
#DidYouKnow?
Greenhouses take up only 1% of BC's farmland but makeup 11% of BC's total agricultural production

9 out of 10 BC tomatoes come from only 200 acres in Delta

Over half of BC's green beans and potatoes are grown in Delta.
Learn more about agriculture in #DeltaBC with the Delta Farmland and Wildlife Trust.