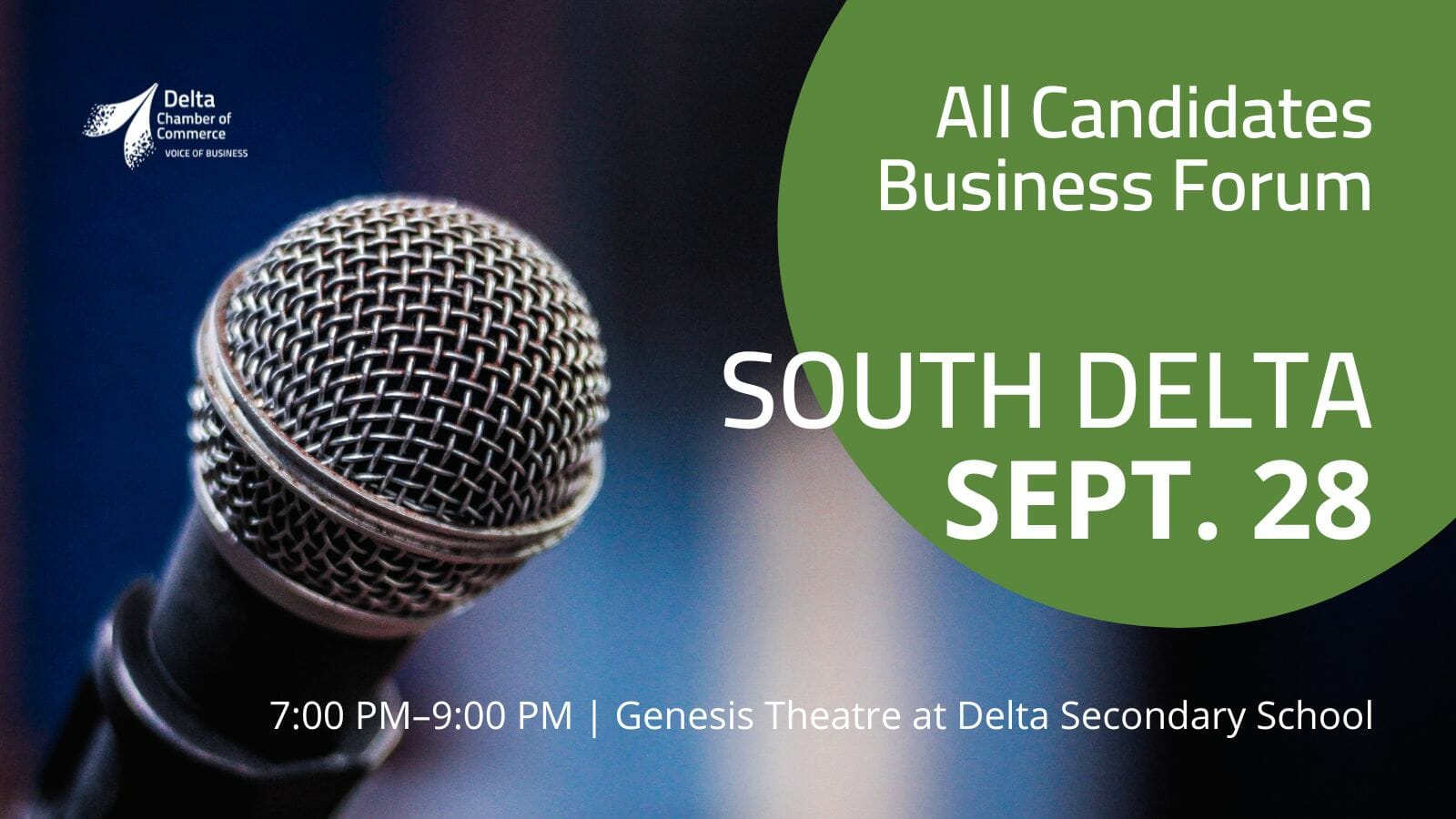 Video of Delta All-Candidates Business Forum on Sept. 28, 2022
Thank you to all those who attended our Delta All-Candidates Business Forums. We are grateful that the second night (September 28th) at Genesis Theatre in Ladner was captured on video and that we are able to share it with you.
Please remember to get out and vote in this year's election. Every vote matters! If you need information on voting in Delta in this year's municipal election, check out the City of Delta's Elections page on their website here.
---
The Delta Chamber of Commerce is a member-based organization of businesses and professional people in the federal electoral district of Delta (City of Delta and Tsawwassen First Nation) which has served to promote its members' collective commercial interests since 1910. As The Voice of Business in Delta, the Chamber works as a trusted convener and connector to build a thriving local economy through fostering economic development and influencing public policy at all levels of government - all to ensure healthy and prosperous businesses and communities.