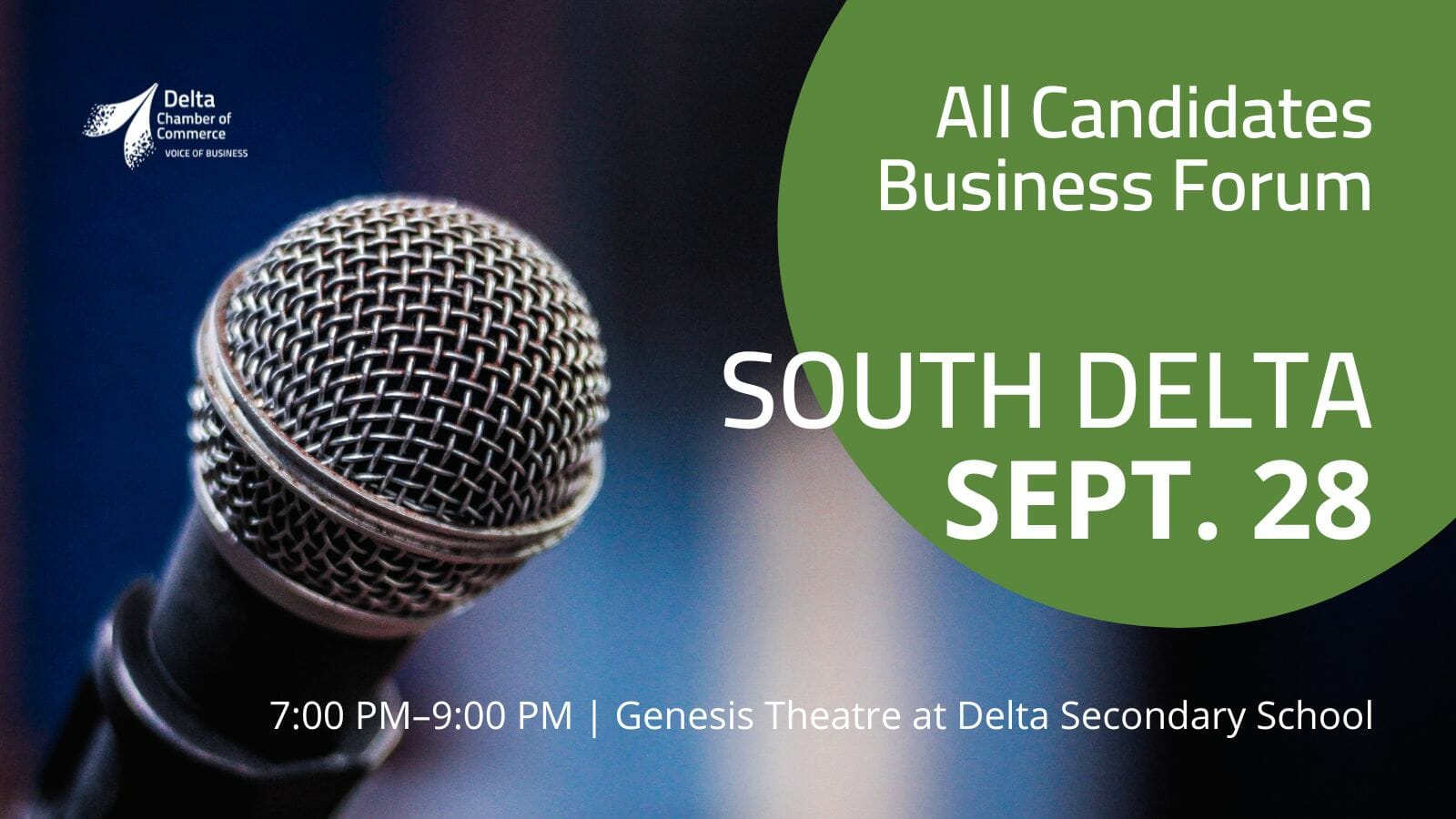 Join the Delta Chamber for two All Candidates Business Forums with the Mayoral and Council candidates for the 2022 civic election. The questions will have a business perspective as we discuss a number of topics including housing, transportation, employment, growth, and investment. For each of the two forums (September 27 & 28), the doors will open at 6:30 PM and run from 7 PM to 9 PM. Learn more below.
Thank you to all those who attended our Delta All-Candidates Business Forums. We are grateful that the second night (September 28th) at Genesis Theatre in Ladner was captured on video and that we are able to share it with you.
Please remember to get out and vote in this year's election. Every vote matters! If you need information on voting in Delta in this year's municipal election, check out the City of Delta's Elections page on their website here.
The Delta Chamber of Commerce is a non-partisan organization that represents the business community of the federal electoral district of Delta (Tsawwassen First Nation and the City of Delta).
Questions may be submitted in advance to lydia.elder@deltachamber.ca. Attendees may submit written questions from the floor. Attendees are reminded that this is a business-focused event and accepted questions will be related to pertinent matters.